Message from the Chair Professor Emily Skop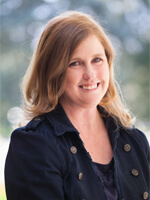 Welcome to the Department of Geography and Environmental Studies (GES) where award-winning faculty provide a wealth of high-impact learning opportunities to students in inclusive, small-sized settings both inside and outside the classroom. Our outstanding faculty and inquisitive students are compelled to a greater understanding of the places, people, and environmental systems that affect us as a planet and as global citizens. We offer undergraduate (BA) and graduate (MA) degrees, as well as minors in Geology and Sustainability, and undergraduate and graduate certificates in GIScience. Our degrees incorporate diverse intellectual approaches, conceptual tools, and geospatial technologies all of which prepare graduates for professional careers that have real-world impacts and make a difference. Take a class and get hooked!
Department of Geography & Environmental Studies
Broadly, GES seeks to
broaden students' understanding of the world in which they live
produce graduates with an appreciation for the discipline of geography
prepare students for careers and productive citizenship through lifelong learning
highlight the importance of inclusivity
Specifically, GES seeks to
educate students about human and physical processes that shape the natural and cultural landscape
foster understanding of human-environment interactions and sustainability
provide technological skills needed to study spatial relationships
Earn Your BA in Geography
To earn a BA in Geography, students complete 41 credit hours of GES courses, 21 of which must be upper division. The curriculum is comprehensive and designed to serve students in potential careers in research, government, industry, and education. This includes courses in physical, human, and cultural geography, as well methods courses that provide exposure to the various tools and techniques of geographic research.
Earn Your MA in Applied Geography
To earn a MA in Applied Geography, students complete 24 credit hours of coursework and 6 credit hours of thesis. The program provides opportunities to explore human-environment relations as well as questions of social equality to address local, regional and international issues. Students engage in sustainability studies, applied community-based research, physical geographic / climatic / geomorphic systems, human / cultural geography, and / or geospatial technologies to provide practical and systematic solutions. 
Announcements / News
UCCS COVID-19 information
Interested in earning a Masters Degree in Applied Geography?  
October 2020: UCCS Ranks High in Nationwide Sustainability Accolades
July 2020: GES students and faculty take part in Undergraduate Research Academy
May 2020: Theobald receives National Geographic Society award for giant map project
April 2020: Gibbes earns Fulbright award to study innovation, sustainability in Taiwan
April 2020: Rocky Mountain Field Institute (RMFI) announces Tom and Carole Huber Scholarship Fund
Feb 2020: National Geographic Society grantees Skop and Gibbes to tell stories of refugees planting new roots in U.S.
July 2019: Denver Post covers GES, NOAA/NWS collaboration on lightning in Colorado