Certificate in Geographic Science Graduate
Students completing a UCCS graduate program (GES MA or other) are eligible to earn the GIScience Certificate for Graduate Students
The Certificate coordinator also welcomes non-degree status graduate students who anticipate admittance to a UCCS graduate program to take the required courses (e.g., make progress towards completing the Certificate). Note that this is not a stand-alone Certificate. As such, students cannot earn the Certificate without completing a graduate degree.
The Certificate consists of three required and two elective courses. Students must complete 20 credit hours: 12 from the required courses and 8 from the set of elective courses. A minimum grade of B- must be earned in all certificate courses and students must maintain an overall GPA of 3.0 or higher.
Applying for the GIScience Certificate for Graduate Students: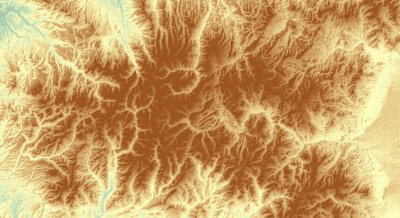 Students must submit an application to the certificate coordinator, Dr. Diep Dao (tdao@uccs.edu).
Three Required Courses (12 credits)
Introduction to GIS (GES 5030) - 4 credits
Introduction to Remote Sensing (GES 5060) - 4 credits
Advanced GIS (GES 5080) - 4 credits (GES 5030 is a prerequisite, GES 5000 is highly recommended)
Any Two Elective Courses (8 credits)
Cartography (GES 5050) - 4 credits
Introduction to Geospatial Computing (GES 5130) - 4 credits (GES 5030 is a prerequisite)
Geovisualization (GES 5070) - 4 credits (GES 5030 is a prerequisite)
Image Processing (GES 5090) - 4 credits (GES 5060 is a prerequisite)
Internet GIS (GES 5120) - 4 credits (GES 5030 is a prerequisite)
Spatial Database (GES 5040) - 4 credits (GES 5030 is a prerequisite)