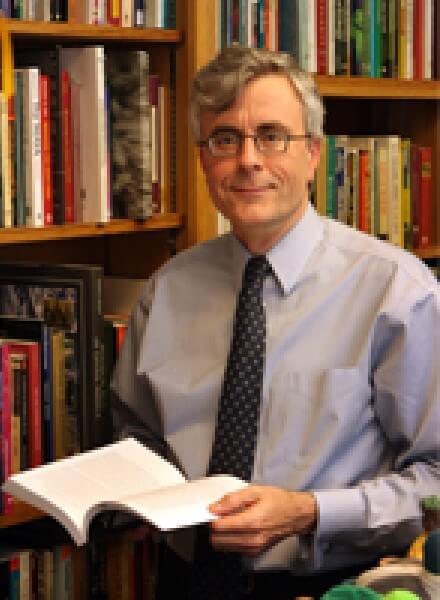 Areas of Interest
Ecohydrology
Biogeography
Human-Environment Interactions
Latin America
Education
PhD, Geography, Clark University, 2000
MA, Geography, University of Georgia, 1992
BA, Geography, Clark University, 1988
Courses Taught
Environmental Systems: Climate and Vegetation
Applied Hydrology
Water Resources and Water Problems
Topics in Water Resource Management
Development of Geographic Thought
History and Nature of Geography
Synoptic Climatology
Field Studies in Geography - Guatemala
Geography of Climate Change
Cultural and Political Ecology
Nature and Society
Practical Meteorology
Selected Publications
Holder, Curtis D. and Cerian Gibbes. 2017. Influence of leaf and canopy characteristics on rainfall interception and urban hydrology. Hydrological Sciences Journal 62(10): 182-190.
Holder, Curtis D. 2017. Coping with class in science. Science 355(6325): 658.
Holder, Curtis D. 2007. Leaf water repellency of species in Guatemala and Colorado (USA) and its significance to forest hydrology studies. Journal of Hydrology 336(1/2): 147-154.
Holder, Curtis D. 2004. Rainfall interception and fog precipitation in a tropical montane cloud forest of Guatemala. Forest Ecology and Management190(2/3): 373-384.
Holder, Curtis D. 2003. Fog precipitation in a cloud forest of the Sierra de las Minas Biosphere Reserve, Guatemala. Hydrological Processes 17(10): 2001-2010.
Honors and Awards
President's Volunteer Service Award (2015) from the Corporation for National & Community Service
Outstanding Graduate Teaching Award (1992) awarded by the University of Georgia
Citizen Activist Award (1988) awarded by the Citizen Action Network, Worcester, MA
Volunteer and Service
Chair, Department of Geography and Environmental Studies
Editorial Advisory Board, International Journal of Biometeorology
Vice Chancellor Review Committee
Lead Volunteer, Care & Share Food Bank of Southern Colorado
Peace Corps Response Volunteer - El Salvador (2014)
Peace Corps Volunteer-Guatemala (1988-1990)